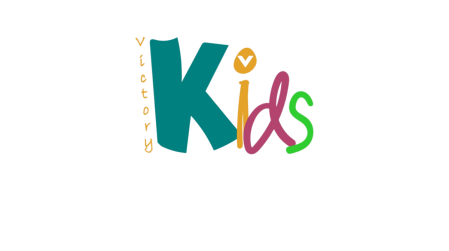 We are committed to creating safe and fun environments where your children are taught about the Bible and the love of Jesus through relevant, age-appropriate kids' services. Our ultimate hope is to see a generation of children come to know God at an early age.
Victory Nursery
6weeks - 3 years
Each nursery class provides ministry for the babies and toddlers in a safe and loving environment. From 6 weeks-12 months, your baby will be cuddled and doted on by our expert baby-rockers. Starting at age 1, your child will have a fun time learning that God made them, God loves them, and Jesus wants to be their friend forever.
Victory Preschool
3 - 6 years
In our Wee School and Preschool classes, children ages 3-6 years enjoy a variety of activities focusing on the truths that God made them, God loves them, and Jesus wants to be their friend forever. In class, your children will worship God through singing, practice their memory verse, and hear the Bible taught in a creative way that engages preschoolers so they can understand God's Word.
Victory Kids
Grades 1-6
Victory Kids is a fun and exciting environment for your elementary kids! Each month, kids learn about a different virtue that reflects God's character. Activities are centered around a weekly bible story and its application, a monthly memory verse, and prayer. Kids learn timeless truths that teach them how to make wise choices, treat others the way they want to be treated, and trust God no matter what.
Your child will enjoy quality time with their peers in a small group, led by team members who help them explore the lesson and apply it to their lives through fun activities, games, crafts, and meaningful discussions.
Beth Hatchett is our Children's Ministry Leader. Beth is married to Jake and they have two amazing kids, Connor and Illa Grace. The Hatchett family is all about encouraging and lifting others up. For more info. on Victory Kids, contact Beth at